Trader voice
Voice remains a critical element of your trade workflow, but the trader voice system is evolving.
It's likely you're using a mix of collaboration solutions, but we want to offer your blended services across voice and electronic trading more effectively. At the same time, you're looking to boost your agility, cut costs, ensure data security and meet your growing compliance obligations.
Traditional technology silos may be limiting your ability to address these challenges as well as you'd like. But you can move to a unified communications solution that frees your trading teams, counterparties and clients to collaborate more effectively, while also giving you valuable client insight.
Engage in a conversation with us to find the best fitting solution for your trading voice future.
Collaborate across your trade floor and beyond
We are an official distributor of BT's trading and command portfolio, for more information please visit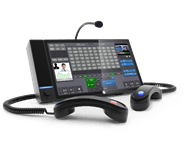 About Us
We help service-oriented companies and organisations throughout the Nordic countries to optimise and develop their customer experience. At the same time, we help Nordic finance houses and energy companies with telephony and information systems.
Axcess Nordic A/S
Lautrupvang 6, DK-2750 Ballerup
+45 70 26 41 41
CVR: 34082863